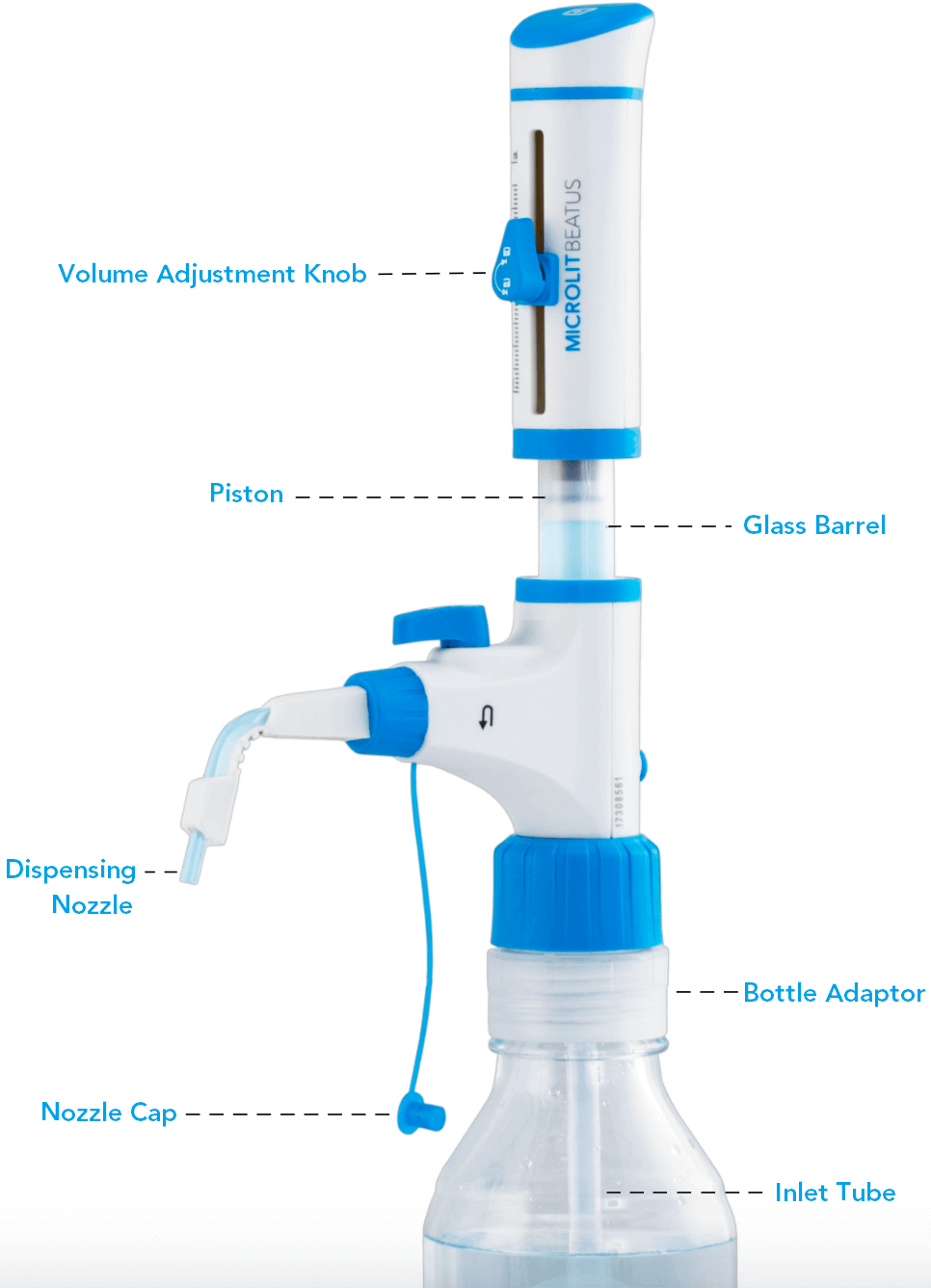 The basic components that you can find in most of the Bottle Top Dispensers, are listed below:
Piston: The heart of the bottle top dispenser is a piston that creates the required vacuum in the barrel to be able to aspirate and dispense liquids accurately.
Glass Barrel:

Glass Barrel is used to hold the desired amount of reagent inside the instrument.

Volume adjustment knob:

The volume adjustment knob is used to set the target volume that the user wants to dispense using the bottle top dispenser.

Dispensing Nozzle:

This component is used to safely dispense the liquid into the receiving vessel. The dispensing nozzle in the case of the Microlit bottle top dispenser is flexible to easily direct the flow of liquid.

Nozzle Cap:

 The nozzle cap prevents any unwanted droplets at the workplace and avoids contact with hazardous chemicals.

Inlet Tube:

The inlet tube is used to aspirate the liquid from the reagent bottle. The tube is telescopic in nature and the length of the inlet tube can be adjusted according to different reagent bottle sizes.

Bottle Adapters: Bottle adapters are used to mount bottle top dispensers on reagent bottles of various neck sizes.