"One accurate measurement is worth a thousand expert opinions."
While a number of standards are used in the calibration industry for piston-operated equipment, the most important ones include ISO 8655 and ISO/IEC 17025:2005, each defining separate aspects of a typical quality calibration.
ISO 17025 – It enables testing and calibration laboratories to demonstrate their competence and capability to generate valid results, facilitating seamless national and global cooperation with other laboratories and relevant bodies. Compliance with ISO 17025 ensures ready acceptance of test reports and certificates issued by a laboratory, without the need for further testing.
ISO 8655 – It defines the requirements necessary to conduct correct and reliable calibrations of piston-operated volumetric instruments like pipettes, bottle top dispensers and other closely related measurement equipment. It details various methods, test conditions, test equipment and the prerequisites for reporting the required measurements & uncertainty values. 
The processes and partnerships at Microlit ensure compliance with both ISO 17025 and 8655 standards for accurate and reliable calibrations.
Calibration of Microlit's products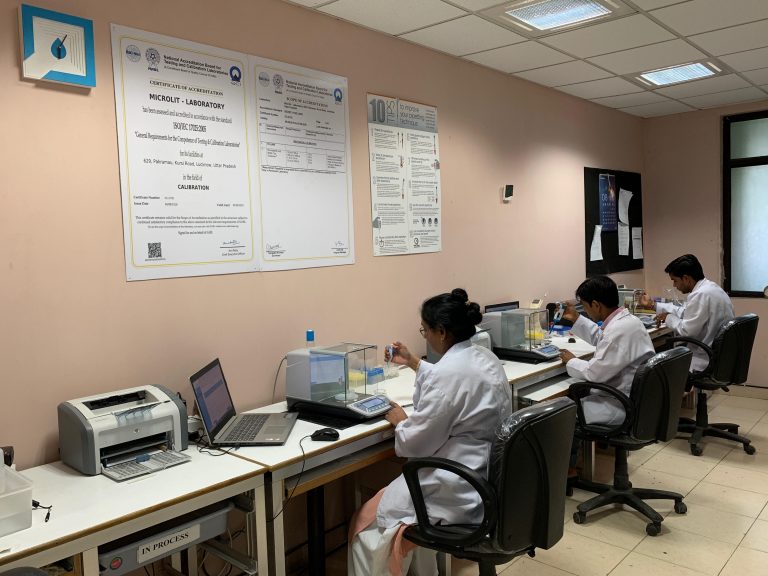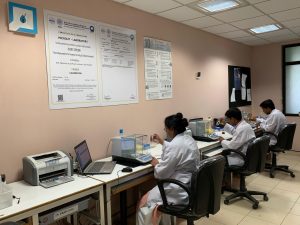 Our calibration laboratories at our headquarters in Lucknow, India are at the nexus of our manufacturing & product calibration activities. They are certified under ISO 17025 by the National Accreditation Board for Testing & Calibration Laboratories (NABL), an accreditation institution established particularly for the labs operating in India. NABL works under the parent body of the Quality Council of India and strives to establish and maintain uniform international standards.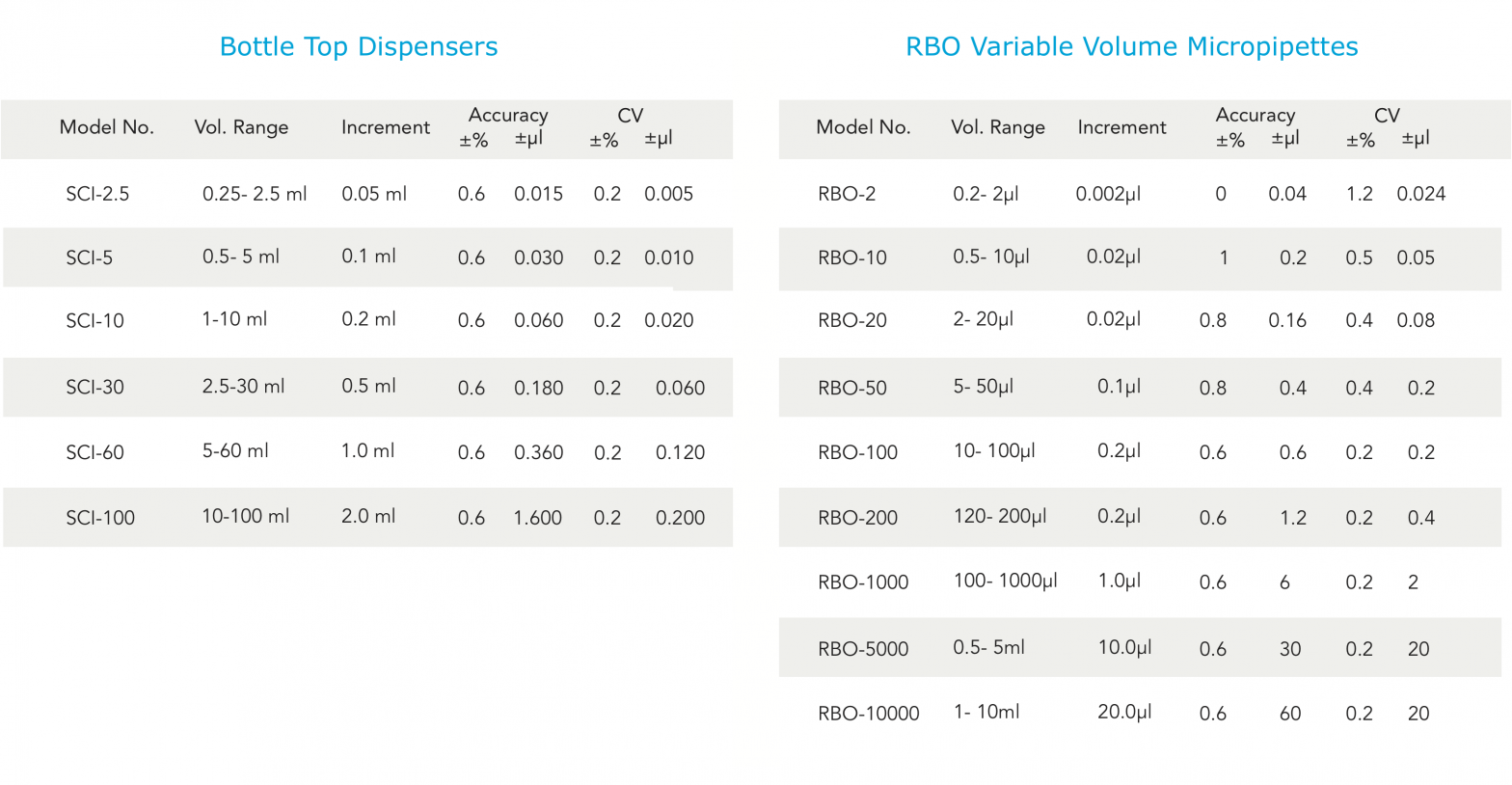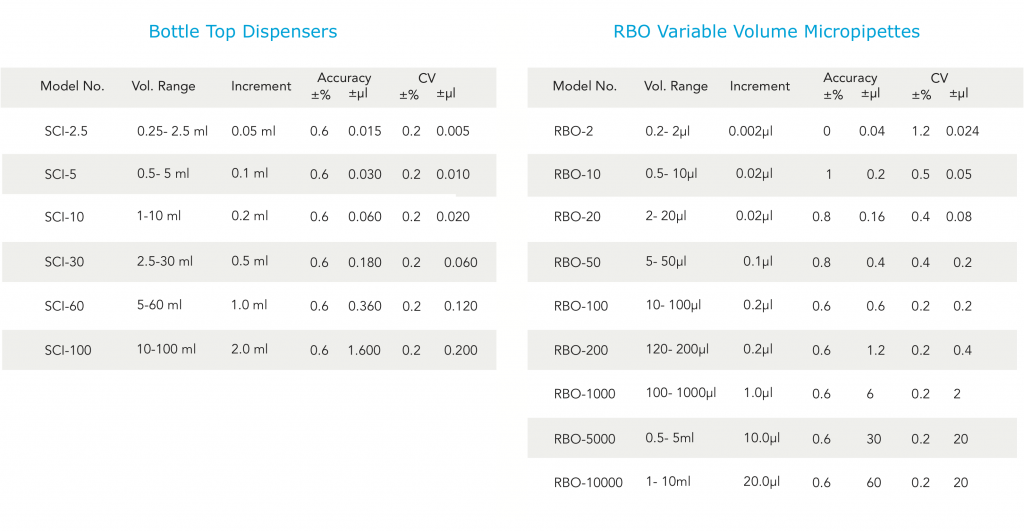 This means that each and every liquid-handling product manufactured by Microlit is individually calibrated and further conforms to ISO 8655 standards of accuracy & precision, and ensures accurate experiments for you, our users. 
Moreover, each unit comes with a calibration certificate in its box which clearly indicates the date & time of calibration and the performance of the unit before it gets a thumbs up from our calibration experts. 
Getting Microlit instruments recalibrated in a breeze!
For our customers in the US, Microlit has partnered up with Scientific Calibration Inc, a reputed calibration service provider based in North Carolina. It offers a full portfolio of pipette services, including calibration and repair. Similar to Microlit in India, Scientific Calibration Inc maintains ISO 17025 accredited labs across the US and provides exceptional calibration services, along with relevant certificate(s) of calibration & repair, satisfying GLP, GMP, ISO 9000 and CAP requirements. 
Scientific Calibration, popularly known as SciCal, is one of the few calibration companies in the US with the accreditation to perform services at clients' locations. The services are carried out by professionally certified technicians using NIST (National Institute of Standards and Technology) traceable equipment.
If you need to get your Microlit liquid handling products re-calibrated or repaired, please visit https://scical.com/calibration-services/pipettes/ and contact our calibration partner for support. For any technical information, please write to support@microlit.com.