To build innovative solutions & achieve remarkable breakthroughs without compromising on their productivity, the world's leading labs look for a brand that offers high-quality products along with strong technical support. Our state-of-the-art proficiency and meticulously designed equipment enable us to offer just that. 
This also necessitates the need for a system of quality checks that's authentic, failproof and verifiable. Therefore, to assess and ensure the credibility & consistent performance of our instruments, we follow an ISO 9001 certified Quality Control/Management process involving 3 key stages.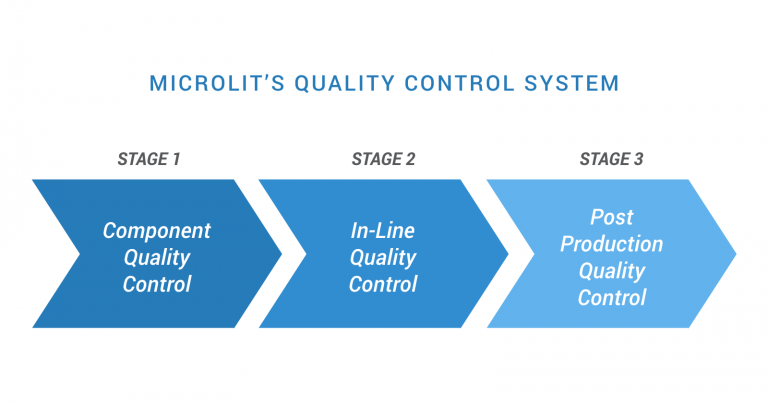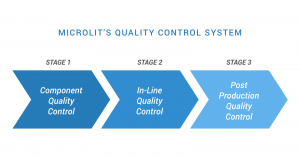 Stage 1
Component Quality Control
Efficiency lies in the details. 
We build our high precision instruments to enable every component to play its rightful role in helping the end-user achieve accurate results in practical lab environments. Before assembling them, we vet the components thoroughly. To ensure a reliable quality check, we undertake three steps.  
Methodology: Examination of a Small Fraction of Components
Our inward-QC department initially examines a sample of 10% of all components supplied by external vendors or produced in-house. If the sample rejection rate exceeds 10%, we scrutinise the rest of the components. In the case of external vendors, we send an internal report of the inspection to get the defective pieces replaced with those that suffice industry standards. These frequent inward-QC inspections help us hold our suppliers to high standards and partner with only those who meet our strict quality standards.
Our plastic components undergo a thorough inspection with a staunch lookout for dirt, splashes and spots.
Assured Quality for Non-Microlit Products
The plastic (coloured) components for OEM products follow a strict Pantone code to adhere to our customer's branding guidelines. Once the samples are manufactured, they are strictly checked against the Pantone code in addition to standard plastic component checks.
Raw materials that are sourced externally, such as plastic granules and PTFE rods, also go through strict QC protocols to ensure conformance with the laid down specs.
Other components such as Glass barrels (used in Bottle Top Dispensers) are carefully checked through a multi-point inspection procedure for dimensional accuracy. It directly affects the precision of the final instrument. These checks enable our products to offer quality performance in conformance with ISO 8655 standards.
Stage 2
In-line Quality Control
Incessant monitoring of equipment in production.
While the products and instruments are being manufactured, all sub-assemblies, as well as the assembled products, go through a vigilant check in the production line.

In this step, we mainly lookout for defects and mishaps that may have occurred in the on-going assembling procedure.

A supervisor in every department helps the assembly department mandate these checks. They primarily look after the performance efficiency of every piece – be it the micropipette and its plunger force, the smoothness of the piston movement or the work-ability of every other finished product.

Another responsibility of this department is to rework the demerits found in all the rejected pieces.
Stage 3
Post Production Quality Control 
Re-asserting quality through a re-inspection.
The journey of a product from its birth, right from assembling components to its final manufacture and packaging, makes the product vulnerable to unsupervised mishaps. 

Once every component is carefully assembled to form the final products, there's a final check at the post-production stage. This further substantiates the quality in Microlit's precision.

A mandatory and thorough check-up reaffirms the functionality and accuracy of every piece that goes under the brand's name. 
Microlit's Trustworthy Innovation
We have an ISO 9001:2015 certification that reaffirms the reliability of our Quality Control system.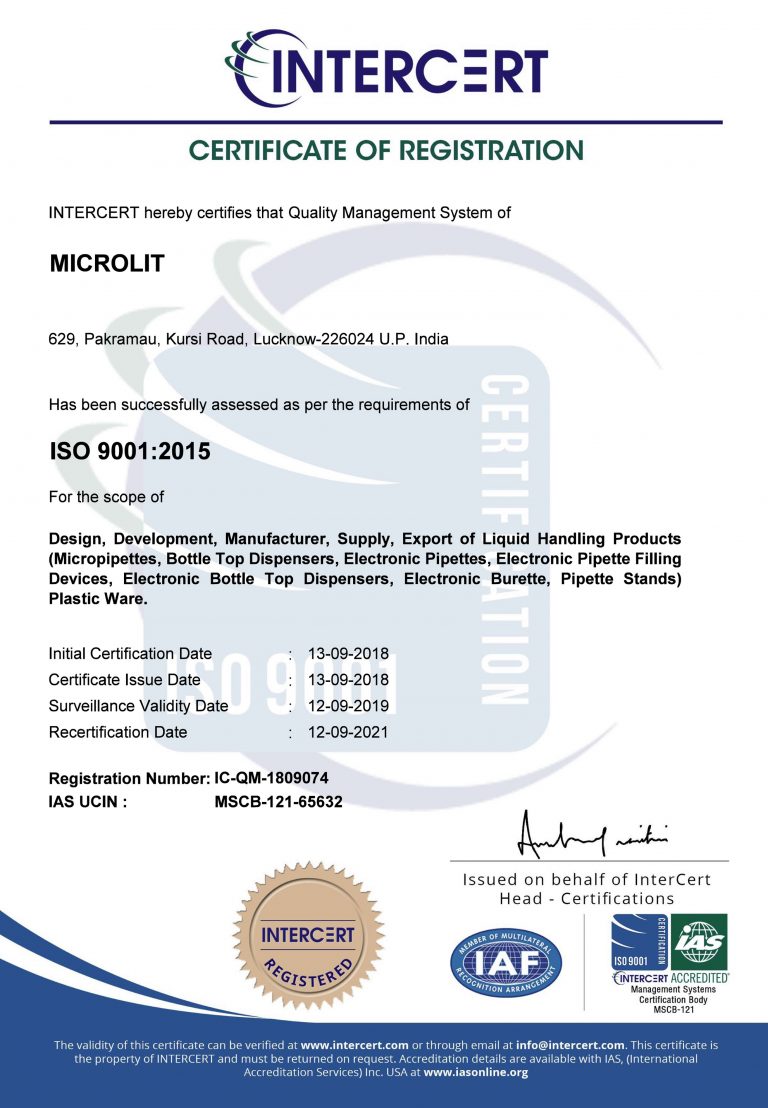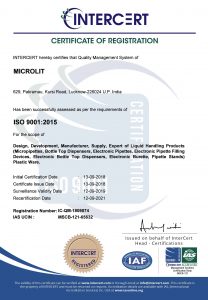 Shown above: Microlit ISO 9001 certificate
Calibration and Certifications: 
Approved and certified only when readings are in a permissible range
Products are tested in an ISO 17025 certified lab with their calibration generated from a cloud-based software. 

The readings procured by the software are scrupulous and error-free as they are transferred to a software directly. This rules out any possibility of the results being ambiguous.

With an ISO 103485 certification, we develop and design innovative lab instruments for leading labs of the world, that speaks volumes about our coveted product designs. 

ISO standards and certifications (CE) further reflect our market-leading innovation in bottle top dispensing technology and incredible delivery on the accuracy and precision front. 
A Never-Ending Vigilance 
A mandatory probe at each stage helps us uphold our ethics while we continue to innovate and execute out-of-the-box solutions. We understand that high-quality standards cannot be reliably delivered without a diligent inspection at every point. Therefore, every stakeholder at our company constantly re-examines the products that come their way, with a microscopic eye.