The Diagnostic Kit Manufacturing Industry is growing at a tremendous rate to satisfy the ever-increasing need to detect and diagnose human disease, dairy and poultry diseases, and even plant diseases. For this purpose, Rapid test kits are designed for use where a preliminary screening test result is required and are especially useful in resource-limited settings.
These kits usually require preparation of a specific, accurate volume of the sample to enable the user to execute tests reliably. For sample preparation, users/scientists usually use a pipet – a calibrated glass or plastic tube into which the reagent is drawn, held and then transferred. However, such pipets are not able to deliver accurate volumes of the sample precisely which may significantly affect test results.
On the other hand, though standard micropipettes can deliver the required accuracy, they are too expensive and large in size to be supplied with a test kit. To solve this conundrum, Microlit R&D designed Lilpets which empowers such kits with their advanced blend of mobility and accuracy.
Microlit Lilpet

Microlit Lilpet, a miniature fixed volume micropipette, is a cost-effective high precision liquid handling instrument with an ergonomic and intuitive design that helps in performing sensitive operations with acute reliability in practical laboratory environments.
It has a two-step plunger operation that facilitates reverse pipetting and ensures last drop dispensing, and therefore utmost accuracy and precision.
Shown beside: A Microlit Lilpet, 200 ul
Size and Capacity
Microlit Lilpet has an optimum length of 130 mm, perfect to be supplied as a test kit accessory and also for high user comfort during pipetting. While using, hold it like a pipette and not a syringe. Its tip cone (5 ul, 10 ul, 20 ul) is designed to accept both micro-tips of 200 ul capacity and ultra-micro tips of as low as 20 ul capacity. The use of the latter significantly enhances accuracy and precision.
Applications
Microlit Lilpets have found applications in a variety of test kits supplied worldwide.
UNISENSOR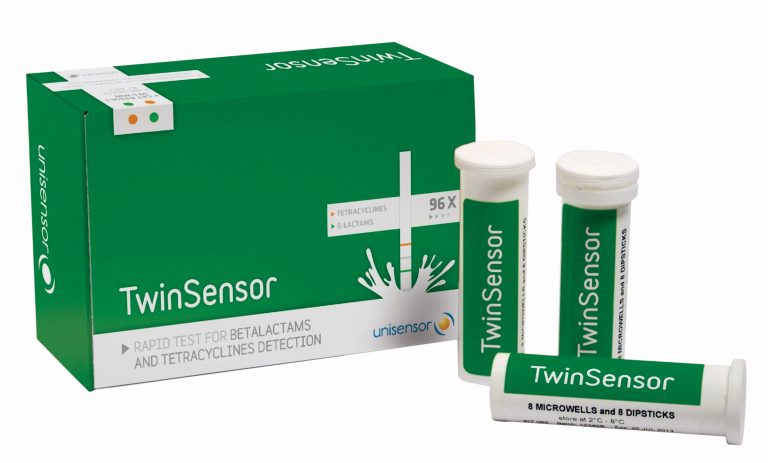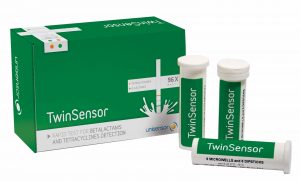 Shown above: A Unisensor Testing Kit for Milk Testing
Unisensor, a Belgium based biotech company and our client, is focused on improving food safety with screening solutions to detect antibiotics, mycotoxins, food fraud in dairy, cereal, honey, feed, meat and seafood industries. They use Microlit Lilpets in their Drug Residue & Contamination Testing Kits for food diagnostics.
BIOO SCIENTIFIC
Bioo Scientific, now a subsidiary of PerkinElmer and our client, uses Microlit Lilpets to prepare their Next-Gen Sequencing Library Prep Kits that includes instruments that screen antibiotics in milk, blood and other liquids.
Customization
Since Microlit Lilpet is a B2B OEM Product supplied with test kits (as shown above), we offer a lot of customization to suit the needs of the kit manufacturer including colors, logo printing, and various volume ranges (based on sample quantity requirement) from 2ul to 1000ul.
If you're a kit manufacturer, looking to add precision to your test kit, please visit https://www.microlit.us/product-category/miniature-micropipettes/.