Research & Development in the United States (US) is funded and performed by institutes and organisations operating in different sectors including the federal government, state governments, businesses, academia, and non-profit organizations. With the contributions from these sectors, the US emerged as the global leader in R&D in the 20th century, funding 69% of annual global research efforts.
Investment in R&D
Over the years, R&D investment has only grown in the country. Medical and health R&D spending in the US grew by 6.4%, reaching $194.2 billion from 2017 to 2018. Additionally, in 2018, US businesses reported $441 billion for R&D performance, a 102% increase from 2017. Of the $441 billion that companies spent on research, $29 billion was spent on basic research, $65 billion on applied research, and $347 billion on development.
The US also maintains its position as the most prolific publisher of high-quality natural-sciences research in the Nature Index with a share of 20,152.48. It further continues to be bolstered by its top-performing institutes like Harvard University, Stanford University, Massachusetts University of Technology, and National Institutes of Health.
Fostering Scientific Research
R&D investment in the US only continues to grow with The Association of Public and Land-grant Universities and the Science Coalition's introduction of a bipartisan bill in the United States Congress that would expand the budget of the National Science Foundation by $100 billion over the next five years. This investment would help the country to increase research in areas like machine learning, artificial intelligence, robotics, and advanced manufacturing, providing research opportunities at universities and support for undergraduate programs and research.
Additionally, the US National Science Foundation has funded 801 grants over $111 million in response to the COVID-19 situation. NSF-funded research has played an imperative role by exploring the science & engineering behind pertinent diagnostic tools and medical devices to discovering novel solutions that help businesses, individuals, and communities to tackle the challenges of these testing times.
Let us delve deeper and take a look at the top 10 institutes in the country spearheading scientific research.
1.  US Department of Health and Human Services/ National Institutes of Health (NIH)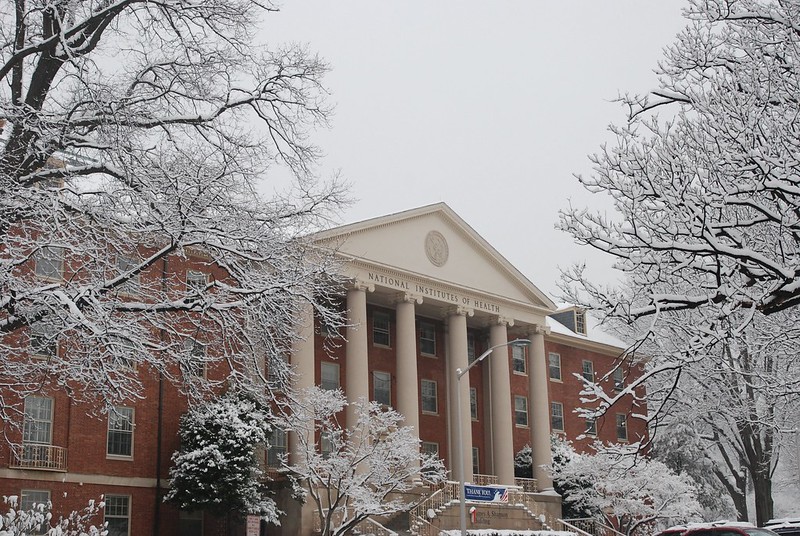 (Shown Above: NIH, Source: Flickr)
The National Institutes of Health (NIH) is a part of the US Department of Health and Human Services. With 27 different Institutes and Centers, each with a specific research agenda that focuses on specific diseases or body systems, the organization is the nation's medical research agency that seeks fundamental knowledge about the nature and behaviour of living systems and the application of that knowledge to enhance health, lengthen life, and reduce illness and disability. The organization aims to promote treatment and prevention to improve health, fund cutting-edge research to expand the biomedical knowledge base, cultivate the biomedical workforce of the present and future, and drive economic growth and productivity in society.
2.  Massachusetts Institute of Technology (MIT)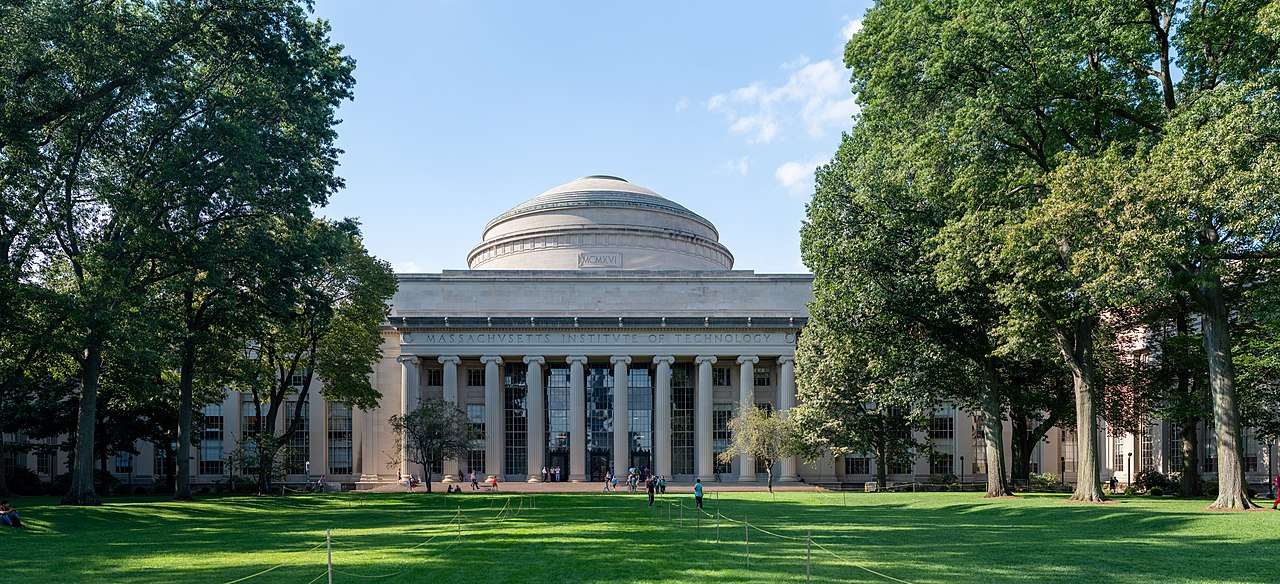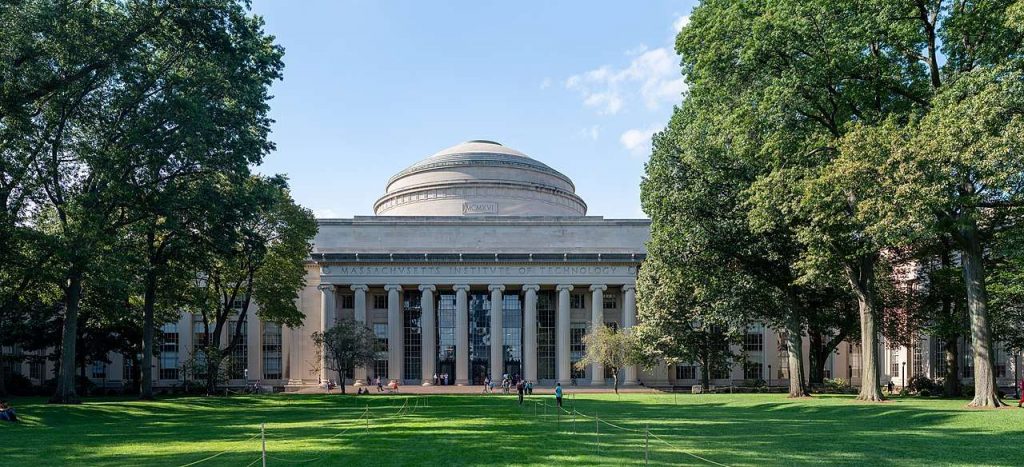 (Shown Above: MIT, Source: Wikipedia)
Founded in 1861, the Massachusetts Institute of Technology (MIT) aims to advance knowledge and educate students in science, technology, and other areas of scholarship that will best serve the nation and the world in the 21st century. With its 30 departments, MIT promotes research across disciplines, exploring new intellectual frontiers and tackling societal problems. The Institute generates, disseminates, and preserves knowledge and works with others to bring this knowledge to resolve the world's great challenges. MIT's Undergraduate Research Opportunities Program (UROP) promotes 85% of undergraduates to engage in the frontline, faculty-led research. The centers, labs, and programs foster interdisciplinary work. Moreover, MIT's researchers collaborate with many leading local, global, and international organizations to drive exploration.
3.  Stanford University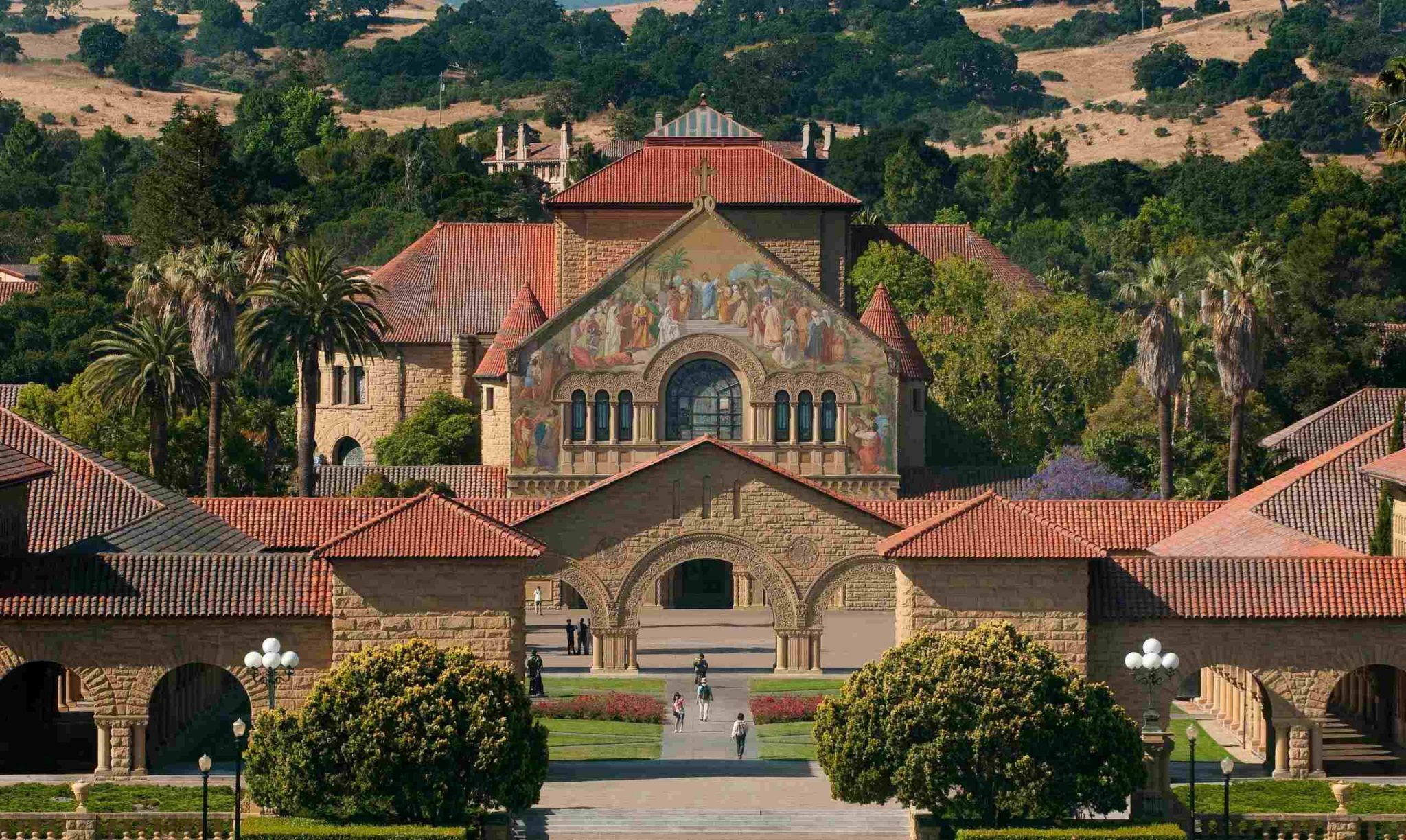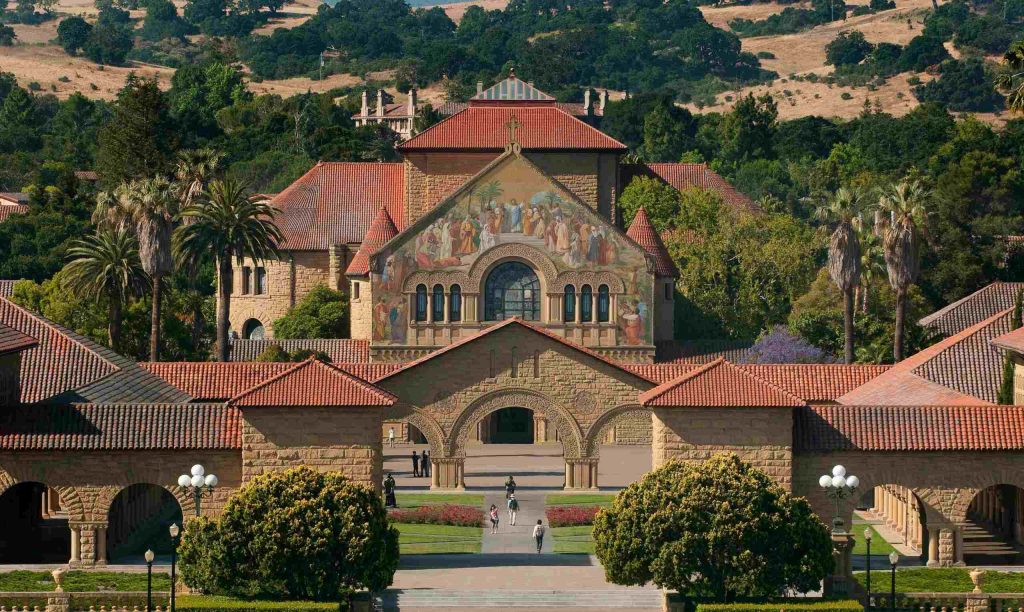 (Shown Above: MIT, Source: Wikipedia)
Founded in 1885, Stanford University promotes a culture of collaboration that drives innovative discoveries in essential areas in our world, health, and intellectual life. With 18 institutes, crossing interdisciplinary boundaries; 20 libraries, holding over 9.5 million volumes; and a $1.9 billion annual research budget, Stanford University aims to create new knowledge. The SLAC National Accelerator Laboratory, operated by Stanford University, researches chemistry, materials and energy sciences, bioscience, fusion energy science, and high-energy, cosmology. The Hoover Institution focuses on the study of domestic and international affairs, while Stanford Woods Institute for the Environment works towards a future where society meets the people's needs of water, food, and health while protecting and preserving the planet. The Stanford Humanities Center encourages research into the historical, philosophical, artistic, literary, and cultural dimensions of the human experience. Stanford Bio-X promotes biomedical and life science researchers, clinicians, engineers, physicists, and computational scientists to explore the secrets of the human body. Recently, in 2021, Stanford researchers developed the first self-cooling laser made with silica fiber. The university is using various Microlit products to carry out testing & research activities.
4.  Harvard University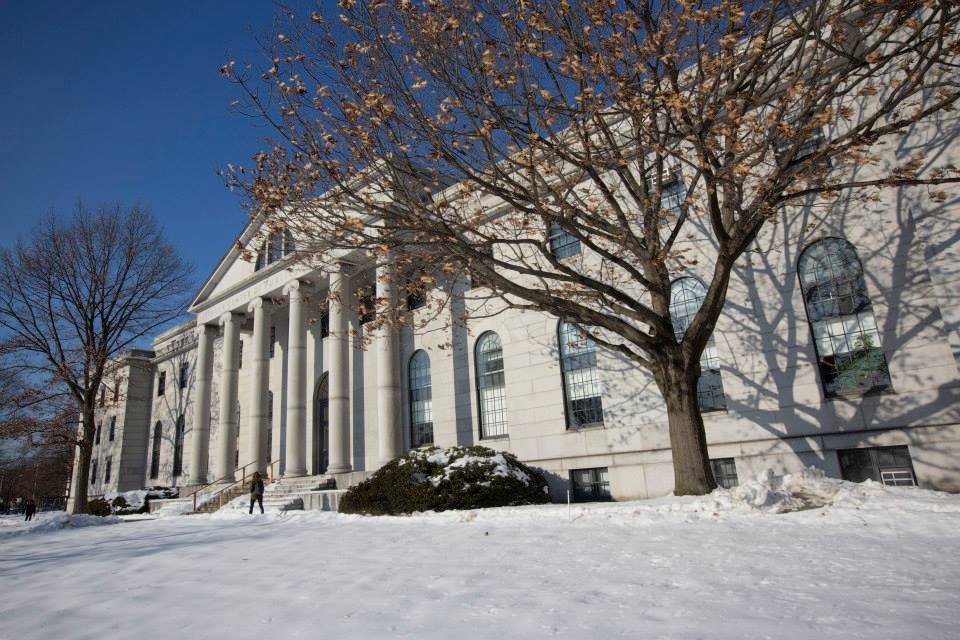 (Shown Above: Harvard University, Source: Official Facebook Page)
Harvard University, established in 1636, is one of the leading premier institutes for research in the US. The infrastructure at Harvard, which includes more than two dozen university buildings exclusively for scientific research, enables students to engage in world-class research across disciplines to make ground-breaking contributions in their fields. The interconnected labs, clusters, and offices encourage scientists to explore beyond boundaries and collaborate in the chemical, physical, biological, engineering, and computational sciences. The Harvard College Research Program (HCRP) motivates students to conduct independent research in collaboration with faculty members by providing the students with term-time and summer grants. With adequate funding to support independent research, locally, domestically, and internationally, the students at Harvard University are offered a range of residential research programs.
5.  American Institutes for Research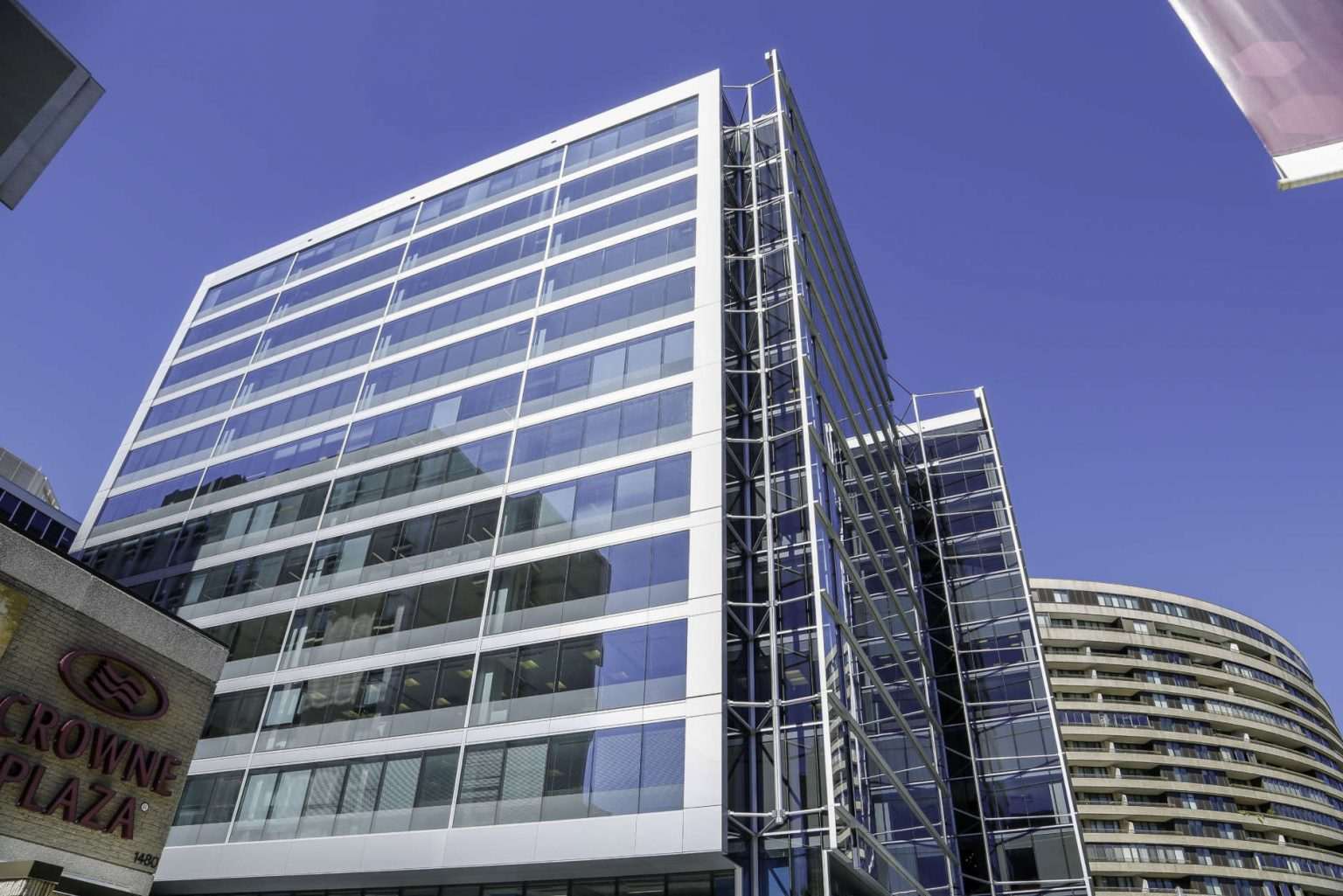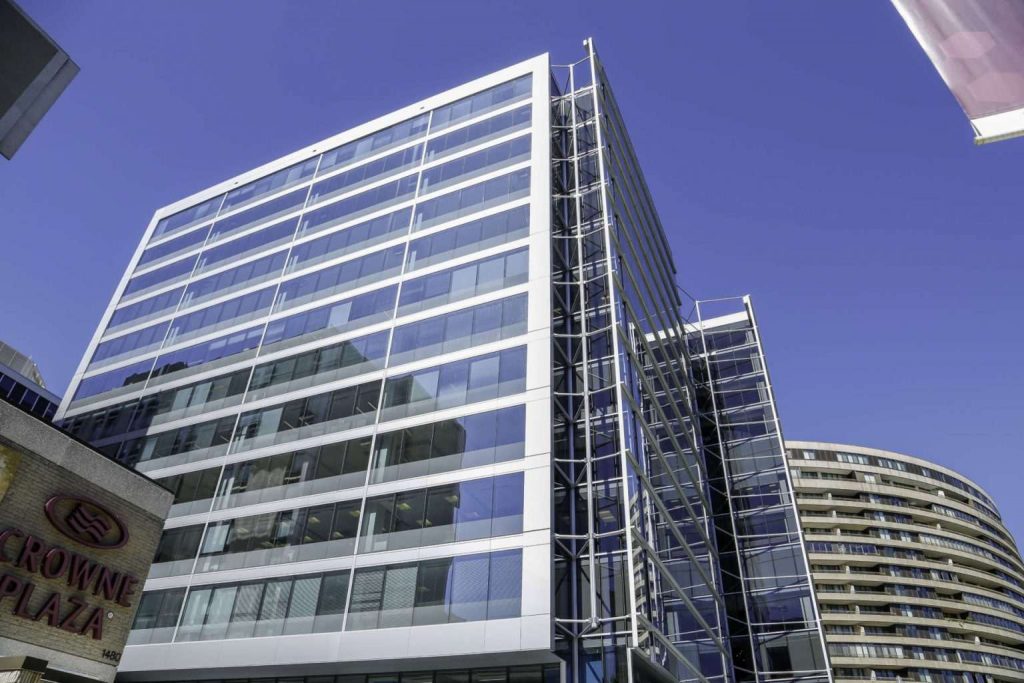 (Shown Above: American Institutes for Research, Source: Official Website)
Founded in 1946, as a not-for-profit organization, the American Institutes for Research (AIR) is one of the world's largest behavioral and scientific research and evaluation organizations. Using state of the art research designs, analysis, and reporting methodologies, including rapid-cycle, randomized controlled trials, AIR seeks to identify the impact of programs or policies. AIR also collects valuable information to inform policies and programs on early childhood education, special education, and school climate through adult learning, health, and ageing by developing and administering small and large scale surveys for various organizations like federal and state governments, private firms, and nonprofit organizations. The data analytics tools and techniques along with statistical and social science methodologies supports evidence-based decision making at AIR, solves important research questions, and builds capacity to improve interventions, processes, and outcomes. AIR's evaluation research helps policymakers and practitioners understand how policies are implemented, what challenges exist while making policies, and how to remove them. 
6.  Johns Hopkins University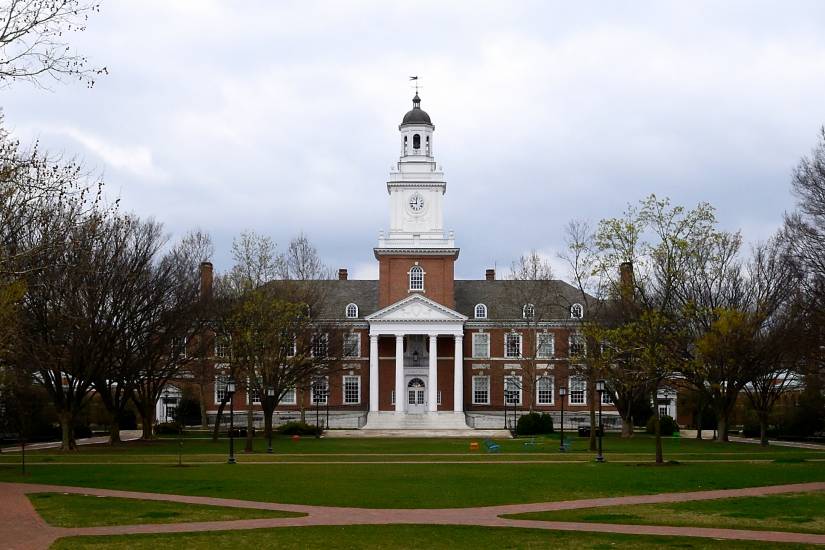 (Shown Above: John Hopkins University, Source: Official University Website)
Opened in 1876, Johns Hopkins University is the US's first research university that has revolutionised higher education in the US by continuously bringing knowledge and discoveries to the world. The University has made notable contributions including the launch of the field of genetic engineering and authenticated Dead Sea Scrolls, the invention of saccharine, CPR, and the supersonic ramjet engine. The efforts of Johns Hopkins University have resulted in child safety restraint laws, creation of Dramamine, Mercurochrome, and rubber surgical gloves. The University has also contributed its bit with the development of a revolutionary surgical procedure to correct heart defects in infants. Johns Hopkins University is the US leader in federal R&D funding each year since 1979 due to the efforts and contributions of the researchers at the university's nine academic divisions and Applied Physics Laboratory. Microlit is glad to play a role in facilitating research & development activities of the university.
7.  Pfizer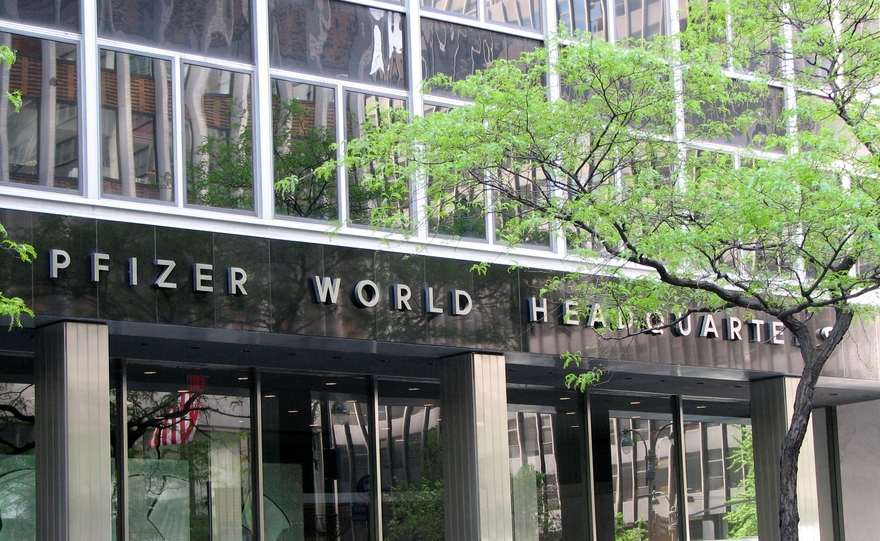 (Shown Above: Pfizer New York HQ, Source: Fierce Pharma)
Pfizer is one of the largest multinational pharmaceutical companies in the world, which aims to provide public benefit, advance medical care, and improve patient outcomes. The company focuses on pharmaceutical development and innovation with 25,000 clinical researchers testing every day. Pfizer also has R&D colleagues such as Groton, Connecticut; Boulder, Colorado; Cambridge, Massachusetts; etc. across the world to support its pipeline. Pfizer's global portfolio includes medicines, vaccines, and consumer health care products. The most notable contribution by the company lately is the first vaccine for COVID-19 by Pfizer-BioNTech which was developed, manufactured, approved, and distributed after a year of the pandemic.
8.  Georgia Institute of Technology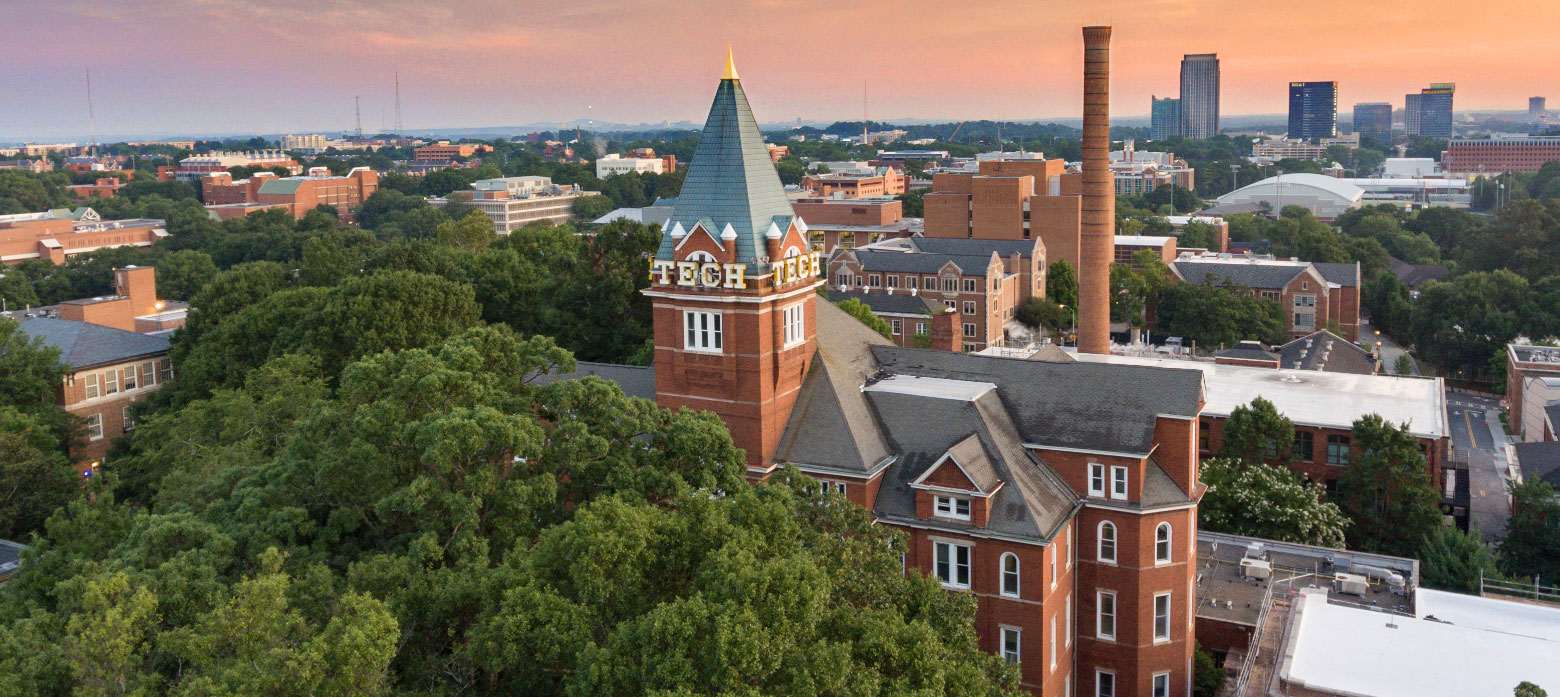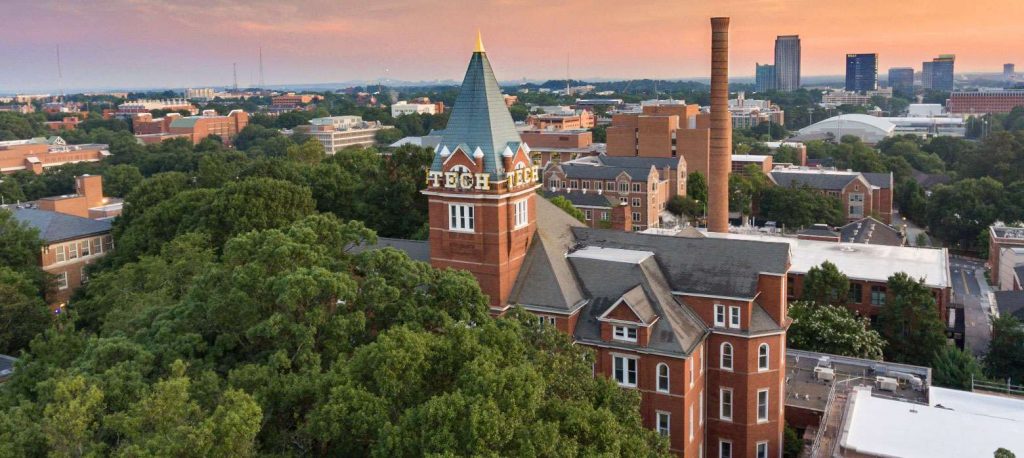 (Shown Above: Georgia Tech, Source: Official University Website)
The Georgia Institute of Technology (Georgia Tech), founded in 1885, is a leading research university in the US committed to improving the condition of human beings through advanced science and technology. Georgia Tech is among the US's most research-intensive universities offering programs in business, design, liberal arts, and sciences. With more than $1 billion annually in research awards across all six colleges and Georgia Tech Research Institute (GTRI), the university has developed leaders who improve the human condition and advance technology. Georgia Tech has received notable contributions to carry out its excellent work. During the 2019 financial year, the university received $21.9 million from the Defense Advanced Research Projects Agency (DARPA) to develop new techniques for fighting a potential flu pandemic. Georgia Tech received a $13.5 million award from the Bill & Melinda Gates Foundation to improve sanitation worldwide by improving the toilet. It's an honour for Microlit to be supplying the institute with various high precision liquid handling products.
9. Yale University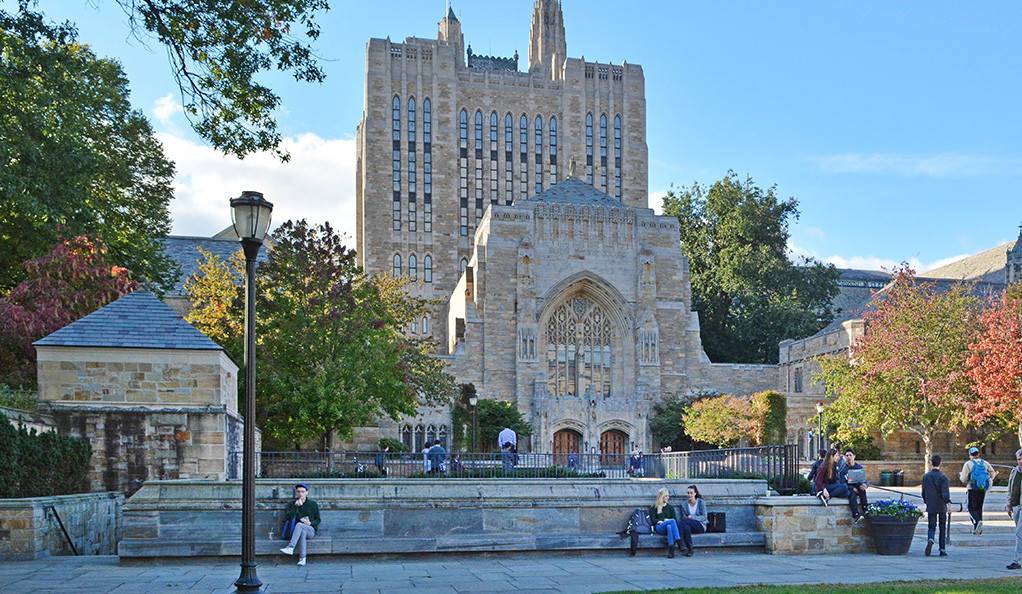 (Shown Above: Yale University, Source: Official University Website)
Since its founding in 1701, Yale University has been striving to expand and share knowledge, inspire innovation, and preserve cultural and scientific information for future generations. The various centers and institutes at Yale – arts, humanities, and social sciences; medical and health sciences; and science and engineering – promote ground-breaking medical and scientific discoveries that expand human knowledge and help improve the human condition. By engaging with people and institutions across the globe, the university aims to promote cultural understanding, delve into the secrets of the universe, improve the human condition, and train the next generation of world leaders. One is likely to find the great treasures from Van Gogh's "Night Café" to the Gutenberg Bible to historic musical instruments to fossils of the earliest dinosaurs that walked the earth at Yale's museums and galleries. The institute's School of Medicine is currently using various Microlit products to conduct routine lab tests as well as scientific research.
10.  The University of California at Los Angeles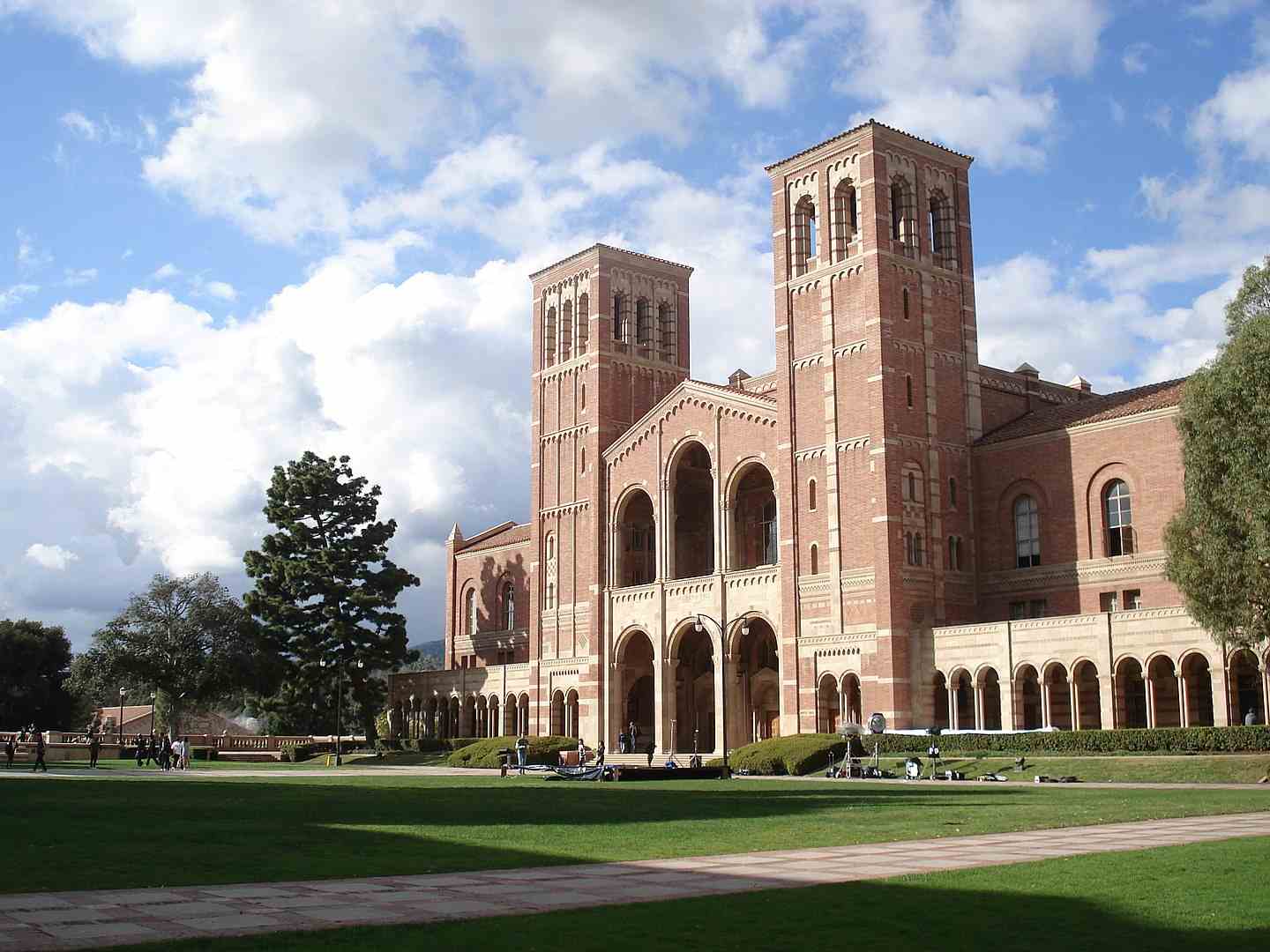 (Shown Above: UCLA, Source: Wikipedia)
The University of California at Los Angeles (UCLA) aims to create, disseminate, preserve, and apply knowledge for the betterment of the global society. The Undergraduate Research Center – Sciences encourages students to engage in research in different areas including engineering, mathematics, and life and physical sciences. The UCLA Samueli School of Engineering promotes research in artificial intelligence, computer system architecture & CAD, graphic & vision, computational systems biology, information & data management, network systems, software systems, and computer science theory. The research at UCLA is behind a portfolio of almost 3,000 inventions and more than 140 companies have been created based on technology developed at UCLA. Microlit is immensely proud to have played a part in facilitating R&D at the institute's Berkeley, Merced and Irvine campuses.