A bottle top dispenser is a common laboratory instrument used to dispense specific volumes of chemicals/reagents, organic and inorganic solvents, oils, and other liquids from bottles or other containers. Manual dispensing has multiple risks, including chemical spillage, poor measures, and even fatal lab mishaps. Bottle Top Dispensers are the go-to instrument for distributing chemicals securely and precisely in a laboratory environment, preventing such dangers and improving lab safety.
Bottle top dispensers have a piston positioned on the plunger. The Piston provides the necessary vacuum in the barrel to precisely aspirate and dispense liquids. The fixed amount of liquid is drawn up into the dispenser cylinder by an upward movement of the piston. As a result, the downward movement of the piston allows the liquid to be released into the container via a dispensing valve. 
Because the piston is in direct contact with a liquid or chemical, it is critical that the piston material be chemically inert to the majority of reagents. Bottle top dispensers eliminate the need to set up a meniscus, which helps in the liquid transfer process.
The key difference between Microlit Scitus, Beatus, and Lentus Bottle Top Dispensers:
Bottle Top Dispensers are available in both fixed and variable volume ranges. The variable volume model, which enables the user to select the volume to dispense based on the volume range and volume increments supported, is the most popular. The volume can be controlled manually using a knob or dial, or electrically using a control panel.
Microlit has an extensive range of bottle-top dispensers with a variety of features depending on the model you choose. Let's go over the fundamental differences between Microlit Scitus, Beatus, and Lentus bottle top dispensers.
Microlit Scitus: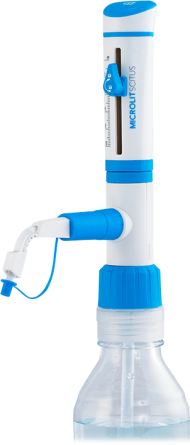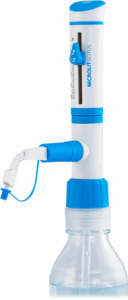 Microlit Scitus is the basic model of Bottle top dispensers that feature Springless Valve™ Technology for smooth, jam-free dispensing. It has high chemical compatibility and allows for precision in practical laboratory situations. Scitus also includes two product improvements that improve usability: EasyKnob™ which allows 180° rotation for easy and effortless volume setting and FlexiNozzle™ which is an adjustable delivery nozzle, that offers a high degree of flexibility, facilitating easy dispensing in demanding laboratory conditions. 
Microlit Beatus:
Microlit's Bottle top dispenser, Beatus, is equipped with a dual-mode re-circulation valve that allows the instrument to be primed without any liquid loss. 

It is extremely compatible with a wide range of solvents and can be easily autoclaved. The recirculation valve helps in redirecting the liquid reagent into the mounted container, preventing waste when purging. The dispenser allows for smooth, bubble-free dispensing.
The instrument also includes FlexiNozzle™ technology, an adjustable delivery nozzle that provides greater flexibility and allows for easy dispensing in tough laboratory situations. Beatus is designed to be ergonomic and intuitive, allowing for higher precision in a real laboratory.
Microlit Lentus™:
Microlit Lentus™ Bottle Top Dispenser is precisely developed for usage with extremely corrosive acids such as hydrofluoric acid, nitric acid, sulfuric acid, and others.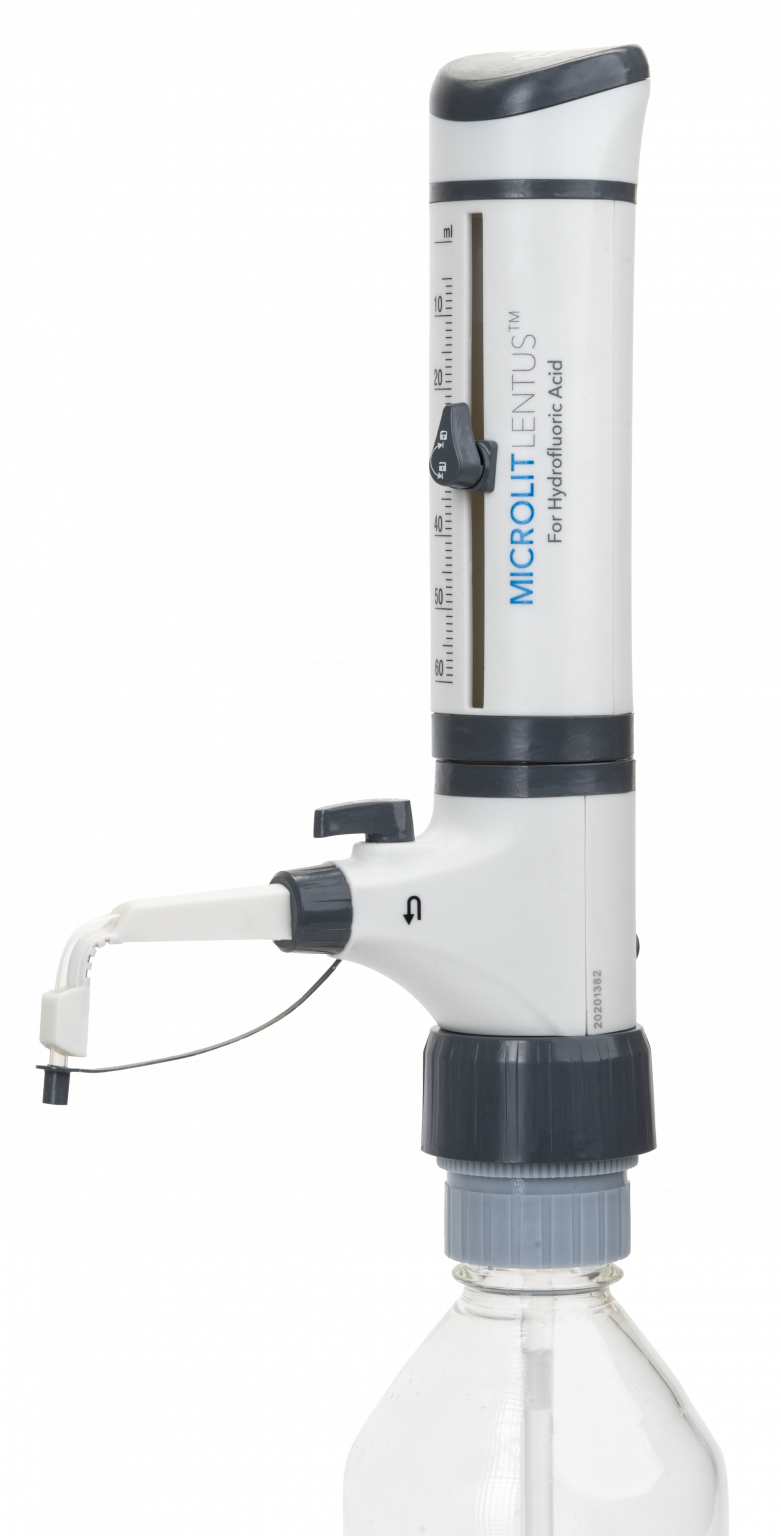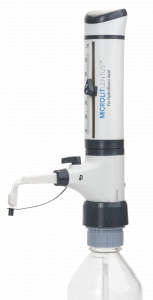 This Bottle Top Dispenser is primarily used to handle and dispense high-purity media, as well as acids and bases. The LENTUS™ Bottle Top Dispenser provides excellent chemical compatibility and accurate results throughout tests. Not only does it perform well with hydrofluoric acid, but it also works well with other chemicals and reagents to achieve precision while maintaining safety in real-world laboratory situations. 
It has Springless Valve™ and Recirculation Valve technology. This is an excellent option for preventing the loss of chemicals or reagents when conducting experiments. It helps in achieving precision and reliability in laboratories. It is a smart liquid-handling instrument with a perfect blend of complex features and functionalities.
If you want to know more about the whole range of Microlit's bottle top dispensers, please visit our website at https://www.microlit.us/shop/  or contact us at info-usa@microlit.com.